School Handbook
Our Mission Statement

St. Luke is a faith-filled school that embraces the spiritual, physical, emotional, and academic wellness of our community. Infused with God's love, we guide, inspire and challenge one another to achieve our greatest potentials, believing that we have the capacity to make a difference in the world.
Illnesses and Accidents at School
If a child becomes ill at school, parents are contacted to take the child home.  If parents are unavailable, the school will phone the emergency contact person to take the child from school.  If neither the parents nor the emergency contact person can be reached, the child will remain in the infirmary.

When minor accidents occur that do not appear to require medical attention, parents may be contacted by phone to make them aware of the incident.  If the accident appears more serious, the parents are contacted and requested to come to the school and it is then their responsibility to seek medical attention.  If parents are unable to be reached, a member of the administration team will arrange for medical assistance as deemed necessary.
It is imperative that the school be informed of any changes in medications as well as contact information, including home, work and emergency numbers.
Please contact the school or use Powerschool to update your information.
Attendance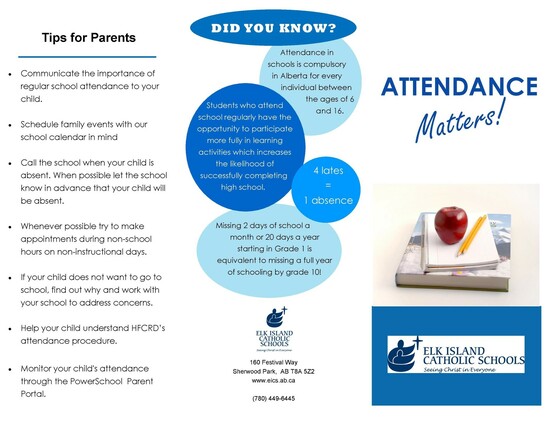 Regular attendance by students in all of their classes enhances their performance and contributes substantially to their rate of progress. While students have a right to access an educational program, they also have a responsibility to attend these classes regularly and pursue their studies in a diligent manner.
Report an absence using SchoolMessenger
Code of Conduct for Stakeholders
Students own the responsibility of respecting the rights and dignity of others and of becoming actively and productively involved in their own academic learning and social growth.  
In accordance with the School Act, students are expected to conduct themselves so as to comply with the following code of conduct:
Respect the rights of others
Be diligent in pursuing their studies
Attend school regularly and punctually
Co-operate fully with all adults in the school
Comply with the rules of the school
Account to staff for individual conduct
Be aware of school expectations and consequences


Staff are responsible for establishing a positive school climate in which structure, support and encouragement are provided to assist the student in understanding the importance of education, and developing a sense of self-discipline and responsibility while making a positive contribution to society.  This is a climate in which:
students feel safe, important, trusted and have the opportunity to develop, assume and maintain responsibility and self-motivation
There is a joint effort to learn and a feeling of mutual respect among staff, students and parents
Appropriate behavior is consistently encouraged and complimented, thus increasing students' self-esteem and reinforcing self-control
On-going communication exists between teachers and parents on issues related to schooling
Parents have a responsibility to ensure their children are ready to learn and to help them make good academic progress.  

Parents
The role of the parent with respect to education includes:
Supporting the school policies and procedures, and encouraging their children to understand and respect them
Encouraging their children to pursue their studies diligently
Maintaining communication with school staff regarding the progress of their children and attending scheduled conferences with their child
Encouraging and supporting the regular and punctual attendance of their children
Concerns
We appreciate you sharing your feedback with your student's teacher. The teacher is the first point of contact for families to bring any feedback or concerns regarding their child. Teachers always bring ongoing situations or bigger concerns to the attention of the administration. As a school team we work together to address them. Families are informed of any serious or ongoing concerns.
How Big Is My Problem?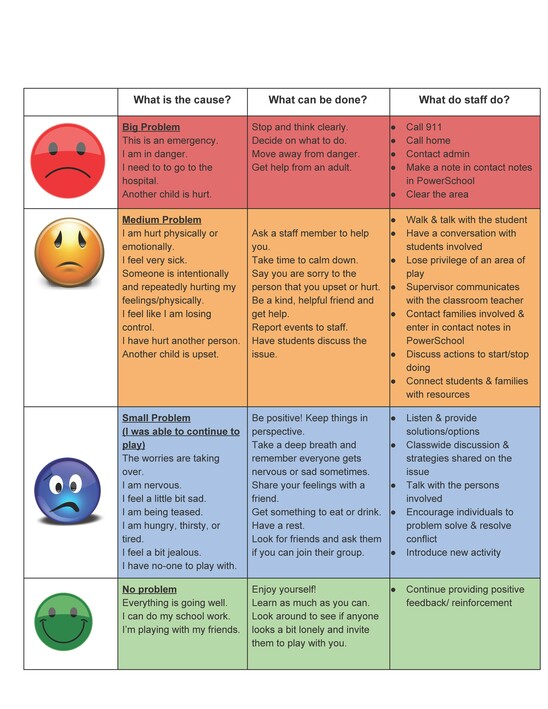 Our intention with this graphic is to give students the tools to self-assess their concerns and have their voices heard. All staff will use this document to help guide how situations are dealt with.
School Bus Information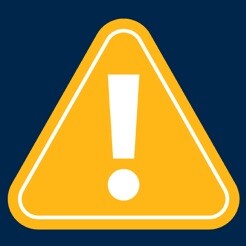 Interested in finding out if the buses are running on time?
If your child is taking a bus with EICS instructions are attached on how to set up BusPlanner.
BusPlanner will be used to communicate with parents when the transportation department needs to send out messages. Cancelled or delayed busing notifications will be sent out through BusPlanner, we will not be using Synervoice in the future.
You can set up BusPlanner to receive messages by email or text or landline. Please set up the BusPlanner through the web first, as this will give you the route number that is required for the BusPlanner App. You can locate your child's 9 digit Alberta Student Number on PowerSchool. Instructions can be found here.
Parent Responsibilities
Ensure that their children are adequately dressed for the weather condition
Inform the bus driver and the Principal of any conditions that their children
may have that would require immediate attention to ensure attention to the
health of their children
Ensure that their children have access to the home before and after being
transported on the bus to school and during inclement weather conditions;
Ensure that there is an alternative accommodation made for their children if
they are unable to provide access to the home in response to the bus
schedule.
For further information regarding payment, request forms and so much more check out our EICS transportation webpage.
Assessment Practices

Our mission is to develop educational opportunities in the context of Gospel values. Quality Catholic education programming for Kindergarten to Grade 12 ensures all students' gifts and talents are celebrated and nurtured through lifelong spiritual and personal experiences. The primary purpose of assessment is to improve student learning, inform instructional decisions and promote student engagement.
Programming to Support All Learners Accommodations
The purpose of accommodations ensure students have equal access to curriculum and a way to be successful. Accommodations is a change or alteration in the regular ways a student is expected to learn, complete assignments or participate in classroom activities. The purpose of accommodations is to ensure that each student has the opportunities and support he or she needs to learn.
Programming retains the learning outcomes of the Program of Studies with additional supports and accommodations. Students receiving accommodations are typically working at the same grade level as their peers. Students receiving accommodations could have the following documentation:
● Collaborative Response Dashboard (CRD)
● ESL Benchmarks
● Instructional Support Plan (ISP, Plan A)
Modified Programming
The purpose of modified programing is to personalize learning outcomes to provide the student with the opportunity to participate meaningfully and productively across a variety of learning experiences and environments. Programming in which the learning outcomes are significantly different from the grade-level provincial curriculum and are specially selected to meet students' special education needs. Personalized learning outcomes are created to provide the student the opportunity to participate meaningfully and productively across a variety of learning experiences and environments. Modifications typically include significant changes in instruction level, content and/or performance criteria. Students on a modified program must have the appropriate documentation:
● Plan B Instructional Support Plan (ISP)
● A psycho-ed or multidisciplinary assessment
● The decision to modify a student's program is a collaborative decision made in consultation with Central Learning Services.
For more information please contact the school or check out the Adminstrative Procedures for Assessment Practices.